I am really trying to stay with it this time around. Here is the third week all done :)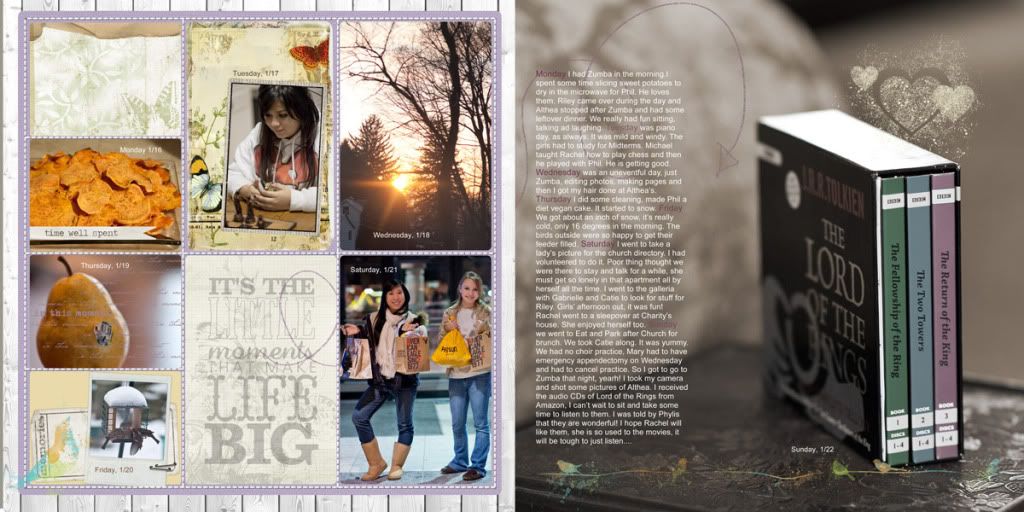 I'm happy I got that all done. It's a challenge to find a good photo for the full bleed section.
I also found some time to get lesson 3 for Jana Morton's class on blending done. I just love playing around with her, she is amazing!
I'll probably wind up doing a full bleed page opposite of this one, maybe one with Riley, using this photo
My sister has finally joined the facebook crazies! I loved getting her invitation. We don't get to talk too often with her being in Germany, so I am hoping that we will be able to catch up with each other more often once she figures out how to use it.
An other great thing I just discovered is Words With Friends. It's playing scrabble on your phone and you all probably already know about it. Seems like I am the babe in the woods when it comes to games, which I usually don't get into. I don't have enough time as it is. This is really fun though, I love it!
Today is Riley's birthday and we ordered him a cake to make into a Star Wars theme with little figurines we bought. Gabrielle came up with the idea and she was so excited about it. I hope he liked it. She is up there now celebrating after having missed him earlier to go bowling. Oh well, we did Zumba instead, which is always great! In fact, I am heading for the shower right now, it's badly needed after an hour of jumping around! Have a wonderful evening everybody!